ZERO WASTE ACADEMY
A cycle of 5 meetings where local activists, representatives of NGOs and municipalities gathered to learn about the zero waste principles: Reduce, Reuse, Recycle, Recycle and Repair. Listening to national and international specialists participants were able to learn about the concept and use the newly gained knowledge in discussions for solutions on the spot. The project aimed at transfer of this knowledge in the local communities.
Their best ideas were:
 1) They had focus on involving staff of the municipalities, NGOs and other participants from all Latvia, ensuring broad geographical and institutional effect.
2) The timeframe of the project worked for improvement of the results – each month one meeting was held to discover one topic in detail. Engaging the audience over the time ensures a more effective educational impact.
3) The participants were able to exchange their opinions with the experts on the spot, raising the interactive value of the generated awareness on the topics.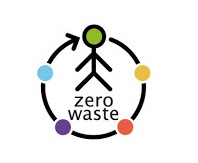 Learn more